"Innovation distinguishes between a leader and a follower", Steve Jobs
We are a Creativity, Innovation, Leadership & Sales Agency that helps people to manage change. We work with entrepreneurs, startups, brands, small business companies and corporates (like Cisco or Telefónica) and others focused on marketing, business and technology.
Management & Leadership

Leadership is much more than just to be in front. We need leaders to lead our own life. With courses, tools, conferences, e-books, advice, we help our clients to reach the next level for their vision and mission.

---

Change & Talent Development

Being an Agent of Change is more than change things or people around. it is to be the epicentre of renovation and re-evolution in business and life. For evolving you need to change.

---
Conferences & Trainings

Spread the words. Is it possible to develop Creativity, being innovative and using technology?

We think it is. And we help people and companies for it.

---

Presentations & Storytelling

Showing values

with a good story

. The question is what do you really want to show and how to get with the right tools?

---
Innovation & Technology

We live in a Beta World is our slogan. Innovation is part of our DNA. Nowadays we have to be one step in advance. Do you know how to manage all information and use it in your benefit?

---

Marketing & Sales

We are always selling. When we are hiring, when we are seeking a job, when we are produce or when we are offer services... Yes, we are selling all the time.

---
Powered by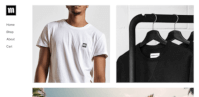 Create your own unique website with customizable templates.